Massage Therapy in Edmonton
Heal, Relax and Destress
The massage therapists at
Action Chiropractic & Massage Therapy Clinic
are experienced in facilitating your healing. The numerous benefits of massage therapy include reducing muscle tension and inflammation, the treatment of injury, breaking up scar tissue, increased circulation, and reduced stress and fatigue.
Our massage therapists are well-versed in helping people with a variety of ailments:
Back pain
Carpal tunnel syndrome
Chronic pain
Headaches
Muscle spasm
Neck pain
Repetitive motion injury
Rotator cuff injury
Soft tissue injury
Thoracic outlet syndrome
Whiplash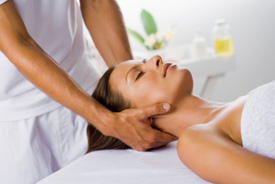 Combining Solutions for Better Results
You may find that a combination of chiropractic care and massage therapy is best for your particular case. Massage can help relax the muscles around your joints to support the adjustment. We'll advise you on whether it's best to receive a massage before or after your chiropractic adjustment.
When you arrive for a massage, you'll fill out some paperwork. Then, your massage therapist will discuss your issue, give you instructions for undressing and begin your session.
Take a break from your hectic life by booking a massage appointment. Contact us today! Same-day visits are available.
---
Meet Our Massage Therapists
Sarika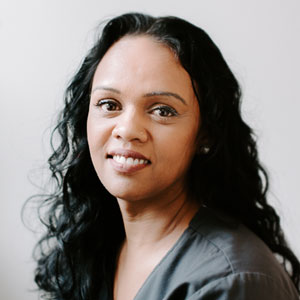 My background in medical laboratory and interest in physiology and human anatomy drew me to a career in Massage Therapy. In 2017, I enrolled in the Massage Therapy 2200 hour program at M.H Vicars School of Massage Therapy, graduating with honors. Massage therapy expanded my understanding in advanced anatomy, physiology and orthopaedic assessment. I have a holistic view on health and well-being, and use massage therapy as a tool to bring balance back to the body and mind.
I am trained in a wide variety of modalities that include Swedish Massage, Prenatal Massage, Infant and Child Massage, Hydrotherapy, Sports Massage, Myofascial Release, Active & Passive Release, TMJD, Trigger Point Release, Advanced Myofascial Cupping and Deep Tissue Massage techniques.
Tailored towards clients' specific needs, my main goal is to provide effective treatments, encourage self-care and pain management.
My focus is to educate and introduce my clients in the importance of self-care routine and therapeutic massage techniques that will bring about positive changes in their bodies and lives.
I encourage my clients and myself to practice proper postural alignment and awareness that promotes optimal balance within the body. It is important to me to create time for each of my clients and find the best approach to offer maximum pain relief through effective treatment planning.
The outdoors and active lifestyle have always been a key part of my life, which I share with my husband Shawn. I'm truly excited to be a part of this incredible team at Action Chiropractic & Massage Therapy Clinic. I look forward to helping you reach your therapeutic goals.

Anna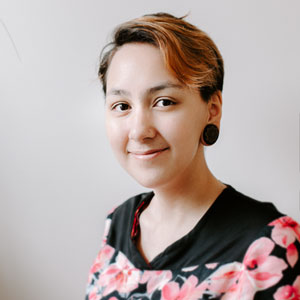 My love for massage therapy stems from the ability to sew into my clients and provide therapy in a holistic way. I believe in emphasizing the importance in client self-care and personal awareness of potential conditions that can be prevented.
I studied for my diploma at MH Vicars School of Massage Therapy in Edmonton. My education included in depth study of anatomy and physiology, pathology, assessment, treatment planning and home care.
Personally, I enjoy traveling, playing the upright bass, and spending time with family. Additionally, I feel blessed to have the privilege to create therapeutic relationships with clients who come from many walks of life that end up on my table.
During treatment, my clients comfort and healing is my highest priority. I look forward to working with a great team at Action Chiropractic & Massage Therapy Clinic and hope that every client leaves with less pain and a greater sense of ease!
---
Massage Therapy in Edmonton | (780) 452-6172