About Us
Get Back in Action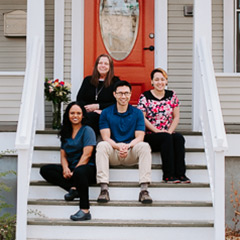 Dr. Kenny Chan opened Action Chiropractic & Massage Therapy Clinic in February 1998. With numerous natural solutions under one roof, our practice is here for people who want to get healthier and stay out of pain.
When you feel better, you can get back into action and return to doing the things you love.
Chiropractic, massage therapy, and psychological counselling are all available at a single location, offering options for everyone.
We deliver the highest quality of chiropractic care and additional services, here to help you reach your goals and exceed your expectations.
---
Excellent Health Care for All Ages
Dr. Chan's personalized approach involves chiropractic care that emphasizes patient education and preventative measures to keep you healthy.
Chiropractic care is a form of health care that can alleviate and minimize discomforts such as aches and pains. Most commonly, patients seek our help due to experiencing neck or back pain. These problems can be caused by issues in the joints or muscles.
As a chiropractor, Dr. Chan seeks to locate the source of your particular concern, then use the chiropractic adjustment to restore your function.
Our chiropractic care center offers more to ensure your optimal healing. Contact us today to discuss what we may be able to do for you! Same-day appointments are available.
---
About Action Chiropractic & Massage Therapy Clinic | (780) 452-6172