Fast, Effective Back Pain Relief in Edmonton
Welcome to Action Chiropractic & Massage Therapy Clinic
If you are suffering from back pain, you've come to the right place. Whether it's chronic back pain that has been bothering you for years, or you have acute back pain caused by a new injury or an auto accident, we understand your pain and we can help.
Chiropractic Is A Natural Back Pain Treatment
Chiropractors are well-known for being back pain doctors. Their training involves extensive studies of human anatomy and the spine.
Dr. Chan will remove misalignments from your spine that are causing your symptoms of pain to give you back pain relief and will develop a treatment plan unique to your specific condition, helping you to stay out of pain and regain your active life.
We offer same day appointments and direct billing to most insurance companies.
BOOK AN APPOINTMENT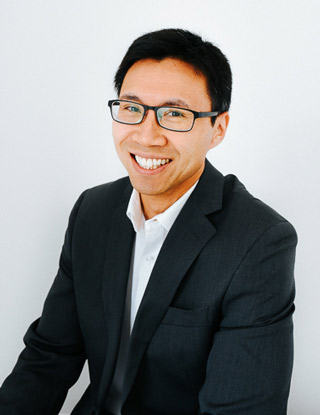 Dr. Kenny Chan
Edmonton Chiropractor

Will be recommending this practice to everyone I know. Thank you for helping my daughter and I feel better and start getting back on track of living a healthy lifestyle again, pain free.

I felt so safe and welcomed! The staff care about your well-being and are very friendly. I am very excited and happy to begin my journey in addressing my chronic pains and health!

Great experience. Dr. Chan was very helpful in helping me with my neck pain.

Great first visit. I find seeing a new chiropractor stressful, but Dr. Chan was very thorough and pleasant. I am looking forward to receiving care from him.

After the initial treatment with Dr. Chan, I felt immensely better. Great bedside manners too. I am beyond happy with the outcome of the treatment. Thank you, Dr. Chan.

Thank you for your skill, your caring, and the beautiful, well functioning space you create.

I like the treatment that I am getting regarding my middle finger that was injured when I slipped in liquor store.

The receptionist was very nice from the moment I called to greeting me on my first visit. Dr. Chan was also great, friendly and easy to talk to, a great listener, able to get a plan started right away.

The front desk reception was very friendly and welcoming and Dr. Chan was very thorough and informative.

Dr. Chan is very knowledgeable and is therefore able to successfully isolate and treat areas of concern.

I have seen Dr. Chan before, but not for awhile. He fixed my whiplash years ago after I had been in pain for so long. I think he is an excellent Doctor and have complete faith in him. My whole family sees him!

Very knowledgeable and friendly staff.

Was very impressed by Dr. Ken's knowledge of my complicated medical history. He was incredibly gentle and kind. I was very nervous to go, but feel very optimistic about his ability to help with my quality of life.

I'm very satisfied with the results. After just 2 sessions, I feel so much better. The pain I'd been experiencing for weeks is almost gone completely. Many thanks to Dr. Chan.

Glad I found this clinic! Professional, clean, and thorough. The reception staff are especially welcoming and helpful. Dr. Chan is an excellent practitioner.

Very engaging staff focused on the personal wellbeing of the patient. I am very happy I have found this practice to optimize my health and overall quality of life.

Very pleased with every aspect of my second visit. Dr Chan is very professional and very kind and friendly. His receptionist is very friendly and helpful. I have had improvements already. Would definitely recommend Dr Chan to friends and family in need of chiropractic care.

Dr. Chan is a kind, empathic practitioner.

I should have done this sooner. All of you are amazing and very professional. I feel better overall already. Thank you, thank you, thank you!

Great visit! Dr.Chan is so good at what he does,Kim is always so friendly and funny!

This was my first visit to Dr. Chan's office. I felt comfortable and my concerns were addressed. Dr. Chan is professional and asked the questions needed in order to resolve any problems I had. I look forward to my next visit with Dr. Chan.

I have always found Dr. Chan to be professional, friendly, and competent. His office staff is great too!

My back felt better and more relaxed after the first visit.

Dr Chan is amazing and made me feel super comfortable and assured that i can help my body and become healthier.

I was very pleased with my first visit, staff were friendly, and Dr Chan was very kind and gentle. Explained everything very clearly and his adjustments were firm but gentle. I had some immediate relief.

Impressed and comfortable with my first visit! I am excited to continue my recovery.

Doctor is a very nice guy takes his time and really wants to understand how you feel. Feeling so much better!

I felt very welcomed and would definitely recommend your services to family and friends.

I came with bad back pain and after my second appointment, I can move more freely and feel less pain.

I thought Dr. Chan and the receptionist were very friendly, knowledgeable and personable. I felt very comfortable and am looking forward to better health and less pain.

Schedule Your Appointment Today

Back Pain Treatment in Edmonton